NA: Doing Together What We Found Imposible To Do Alone

Bermuda is truly one of H.P.s jewels on this planet. Aqua and turquoise seas surround our beautiful islands. Bermuda is actually an archipelago of small islands that are the remnant of an ancient volcano, of which nine of the biggist are linked together with causeways and bridges. Lush green trees, shrubs, and lawns blanket these subtropical islands. Bermuda is closest to the coast of North Carolina at 570 miles off.


NA:Today we Truly live!!
Picture it, your in Bermuda with other NA members dancing to reggae & calypso music at our dances, having a meeting, walking, sunbathing and swimming at one of the convention hotels three beaches, going on one of the morning nature walks around the famous South Shore, riding horses through trails & beaches, swimming with dolphins, cruising around our many islands on our convention cruise & more. Through the 12 Steps of NA, today we are living our dreams!



For more info
e-mail, call
or write us.
We would love
to hear from
you!



Picture yourself in
the sun, sand & sea!


Don't miss our
South Shore sunsets!


The perfect meaning of
being clean & serene!


That no addict need ever die from addiction, without finding a much better way to live.


The NA Fellowship has only one promise: Freedom from active addiction and many benefits. Ejoying recovery in Bermuda must be one of those many benefits!


As addicts we know the pain
of addiction, but today we
also know the joy of recovery
we have found in Narcotics Anonymous.

We need your support in making our 3rd convention a success! Let as many members as you can know about our great convention. We can e-mail, fax or send our flyer by regular mail to anyone anywhere.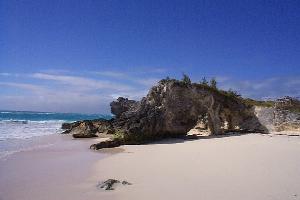 Bermuda: The Perfect NA Getaway!!



If the convention doesn't keep you busy-
Rent a moped, go snorkeling, take a nature walk, scuba dive around a wreck, play tennis or a round of golf, go deep-sea fishing, take a boat cruise around our many beautiful islands,explore old forts, pamper yourself at the convention hotels European Health & Beauty Spa, try our great seafood, learn about our British heritage, swim with dolphins, shop for Bermuda souvenirs, cheak out the sharks at our aquarium, wonder through historic museums & art galleries.



Bermuda Islands Area of NA:

10 regular meetings a week
+
3 H&I meetings a week
+
1 Area meeting a month
+
Fellowship Activities
=
Never having to use again & joy



Our convention senic boat cruise is going to be great! The beautiful Great Sound, Hamilton Harbour and surrounding areas will be our playground during the cruise. Bermudas beauty is magnified from our waters. See first hand our natural beauty, multi-million doller houses, private and public islands scatterd around the Great Sound and Hamilton Harbour. A selection of hot and cold food will be available as well as cold drinks.


Your just a short flight away! We're less then two hours from most east cost cities. Upon your arrival, you can get around by scooter, ferry, horse & carriage, bicycle, bus, taxi, or on foot.


Come experence the allure that has made Bermuda famuous!!


For fellowship members & the resort hotels contact / registration info, visit our CONTACT page. You can call, fax, e-mail, or write us!


We are updating this site regularly so visit us often.

Please email the SIP4 Registration Team for more information:

Cynthia S.
biana4serenity@hotmail.com or

Tammy M.
tamicastprod@yahoo.com